Bush Funeral Freak Show
April 22, 2018
Look at these pedophile, tranny, pervert, faggot, pillhead, cokehead genetic misfits. Daddy Bush should be going any day now. Wouldn't that be perfect. They had to put his perv ass in front to stop grabbing ass and pussy like Trump. Hillary looks psychotic as usual. Bill has his thumb up Jr's ass. Obama is holding his breath from Hillary's farts. Melania and Laura are high on pills as usual….Melania from being trafficked to marry Trump and Laura from murdering her ex-boyfriend with a car before Bush Jr had it all erased from her record.  Tranny Michael…..I mean Michelle wearing black to hide her big ass dick. And of course cokehead Jr still doing coke pretending to be a real man because he has a ranch. Sickness. Say hello to your leaders America. You're all a bunch of dumb asses for getting rid of inbred royalty and then inviting it right back into America………just like dumb ass Cromwell did with the Jews and England.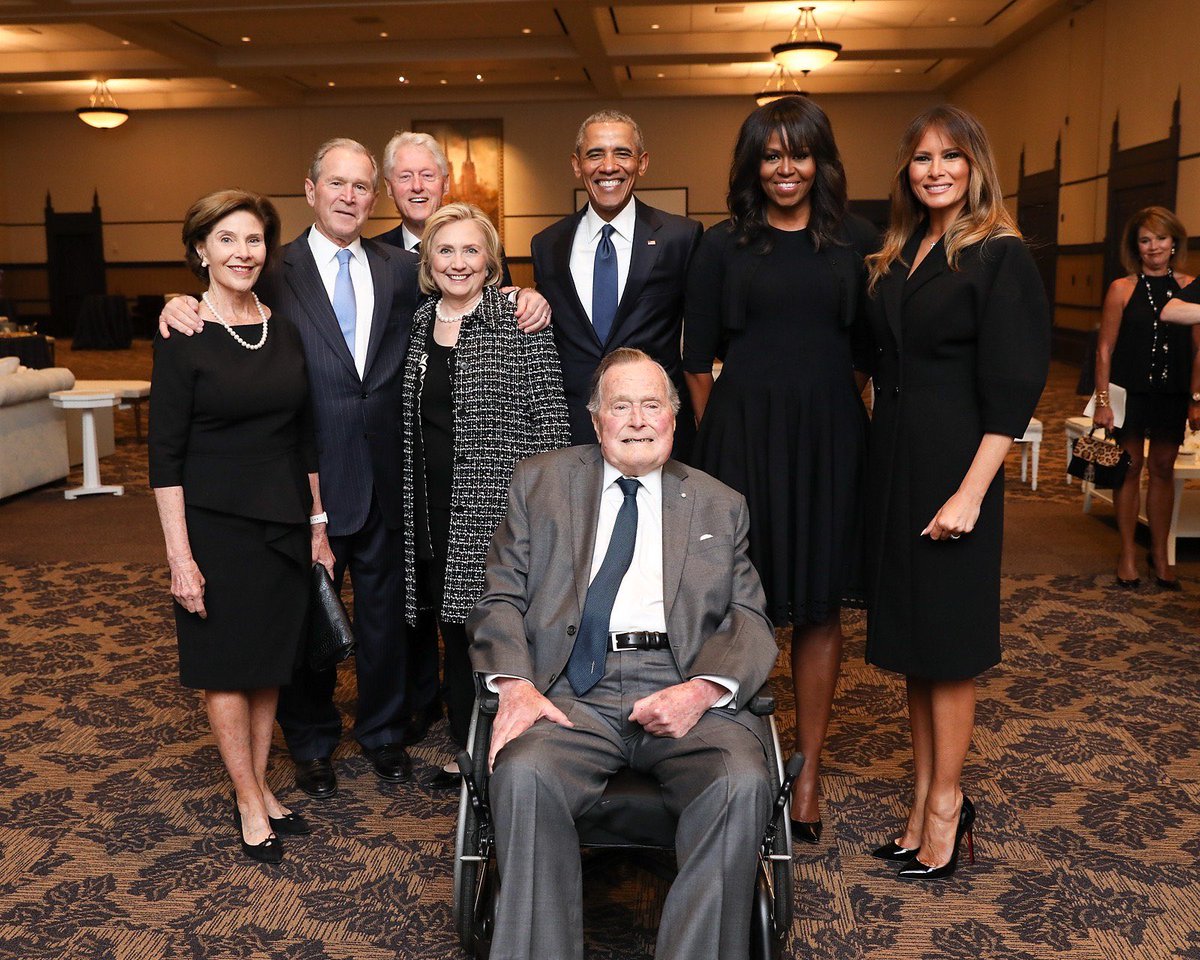 Posted in Gay Agenda, Gender Neutrality, Jewish media and Hollywood, Military Industrial Complex, New World Order, Pedophilia, Pizzagate, Politics, Sexuality, Zionism |
One comment
Comments are closed.